Colin & Jes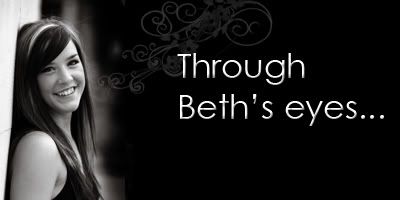 On Friday I had the honour of shooting Jes and Colin's wedding! I had never shot a winter wedding so I was very excited to see how it would be different compared to shooting in the summer with Krista. Also, Krista was on vacation in Florida so it was my turn to take the lead! With the help of lovely Carolynn, we were able to capture the beautiful wedding. Jes was nervous - but it did not show! She looked absolutely stunning. These photos were taken only minutes before she walked down the aisle!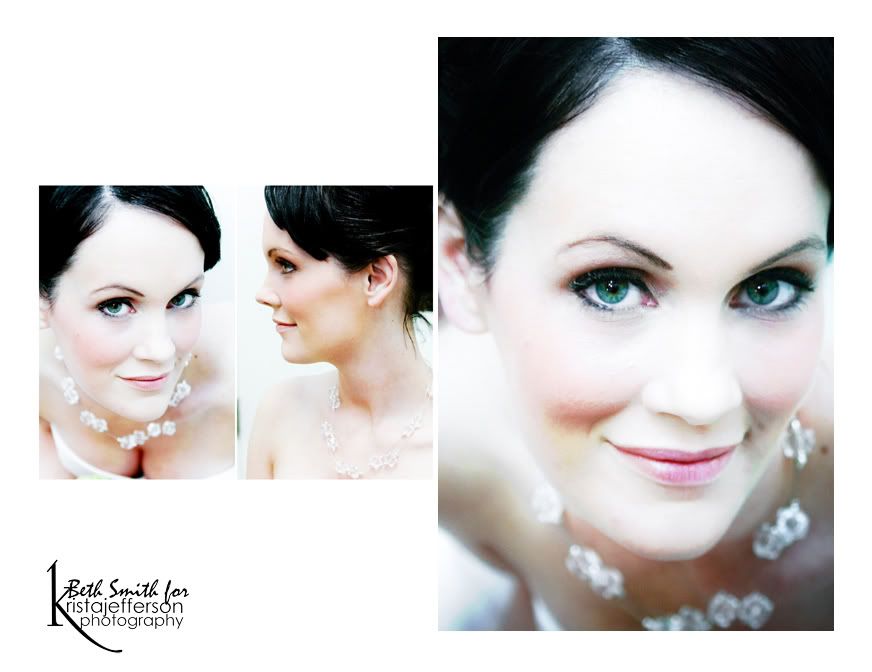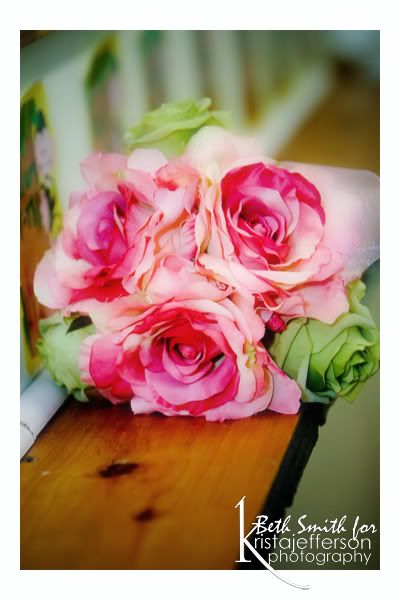 Before the ceremony started - Jes was asking her son how excited he was to walk down the aisle and he couldnt have been more proud! Jes and her "little peanut" as she called him, walked down the aisle as Colin waited with a loving smile.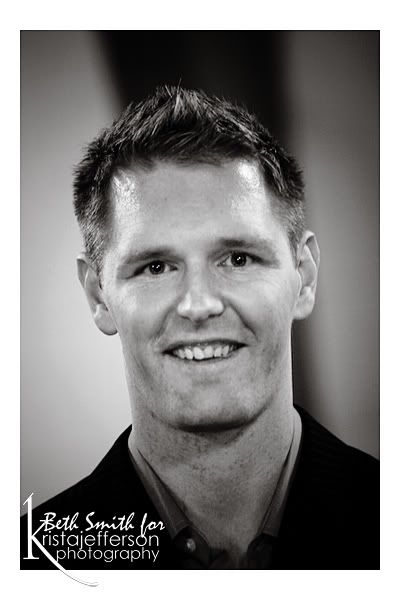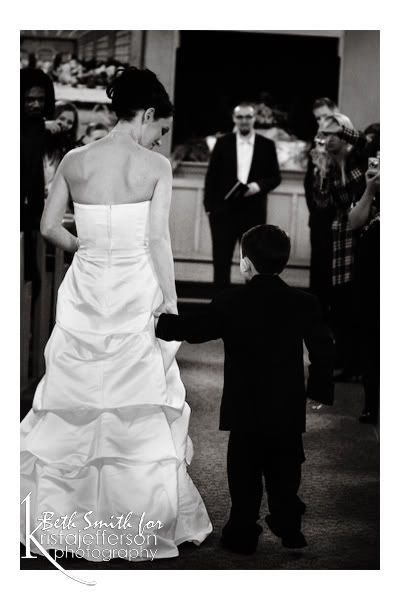 Both Colin and Jes exchanged vows that they had written for one another - it was absolutely beautiful!
Here is Jes listening to Colin express his love for her.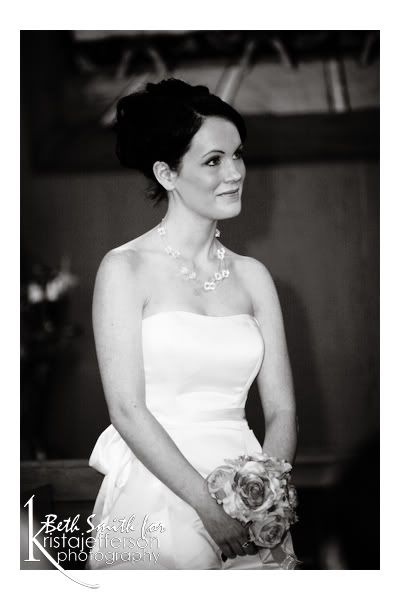 Caleb was hilarious - every time he heard the camera click he wanted to pose for the picture. Carolynn was making faces at him and he just loved it!
Here are some more precious moments during the ceremony - they really do capture the love that is this new family!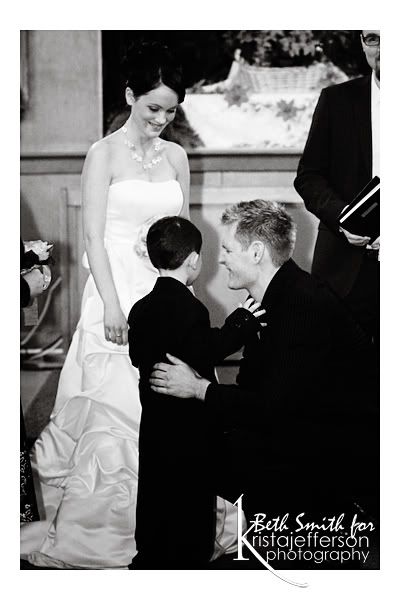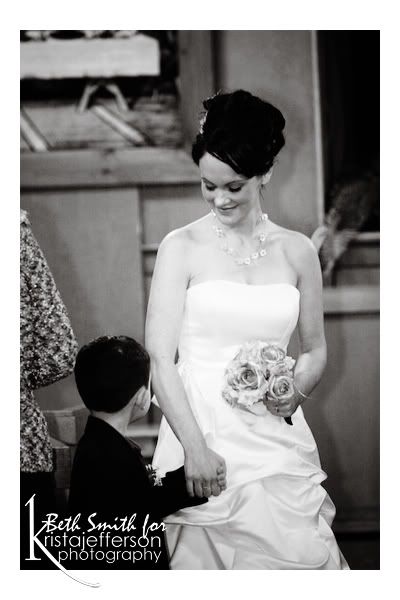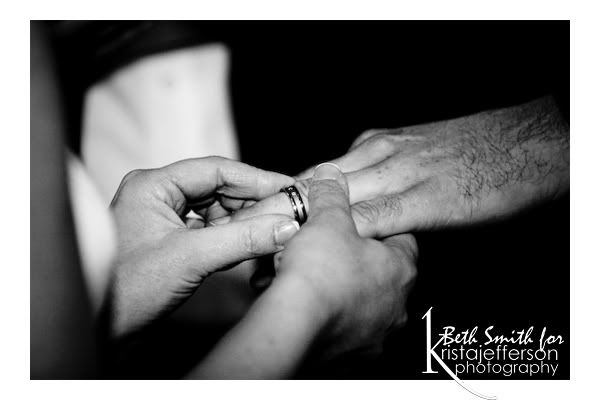 The newly weds!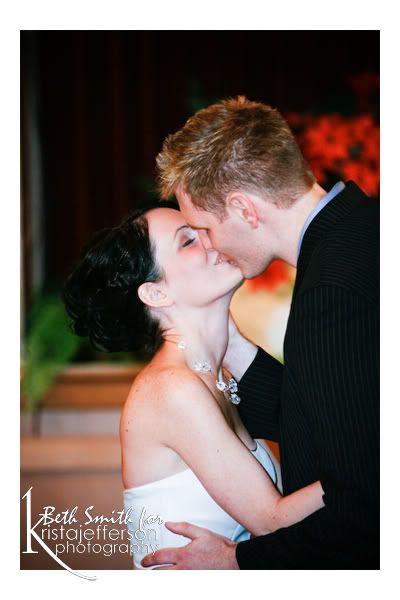 They pretended I was not even there - which I LOVE and did different kissing poses a few times throughout the night. I really dont think they minded too much :) I could tell they didn't want to stop!
Jes is not only a newly wed - but a new aunt as well!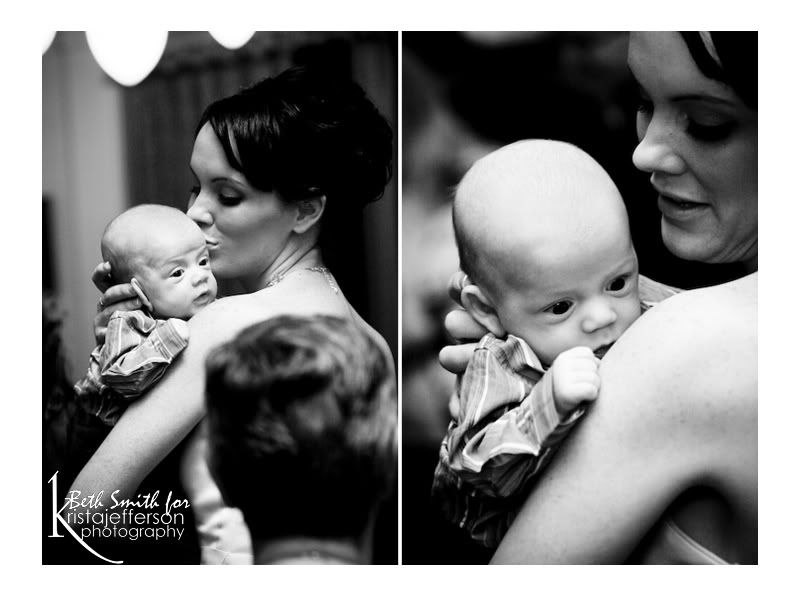 Thank you for letting us share in your special day Jes and Colin!