Good Friends
I just found these photos from a dinner out with two of my closest friends a couple days before I left for Vegas. Monica, Cherie and I have been friends since high school and try to get together a few times a year.
We are all photo lovers. In high school (okay - and even now) we get together and do photo shoots - just for fun! Whenever we meet the rule is you have to bring photos. The two of them are amazing scrap bookers and so it's always fun looking trhough their new creations.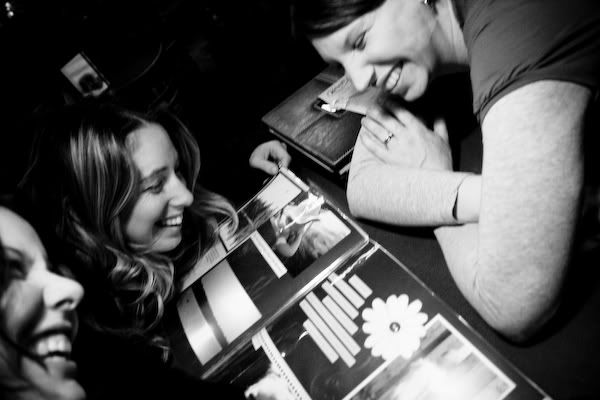 This ring here has a story.
In high school I bought it and thought it was perfect. But when Mark proposed, I passed it on to Monica as I had a new ring to replace it. When Mon got engaged a few years later, I got the ring back. I just came across it recently and was wearing it when we got together. Cherie sadly just lost her wedding rings... and was ring-less. So she now is the proud owner of my special ring!
There is nothing better than good friends. We've been through the very good together and the very rough. They are my encouragement and support. I love these gals! They amaze me with their talents and skills.
Hoping you are celebrating the friends in your own life as you read this entry!