Baby Bellies
My friend Sarah is due very, very soon with her third baby - a boy!! So this week we threw her a small surprise baby shower when she thought she was coming over for our Book Club. She looks so great! Had to take a couple snapshots of her beautiful baby belly - these are just taken in our living room right before she walked out the door... but still had to share.
Sarah looking fabulous...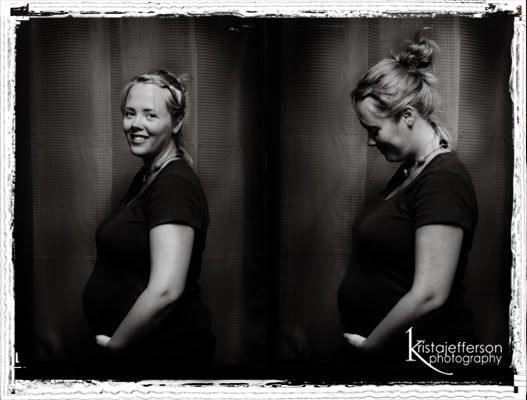 Sarah and her two girls Caitlin and Kylie...
The pregnancy train - two of the other girls there were pregnant too - this is in chronological order of due dates - Sarah (due this month), Leslie (due October) and Jen (due in December). Tara was suppose to be there too who is due in Feb! It's baby season!!